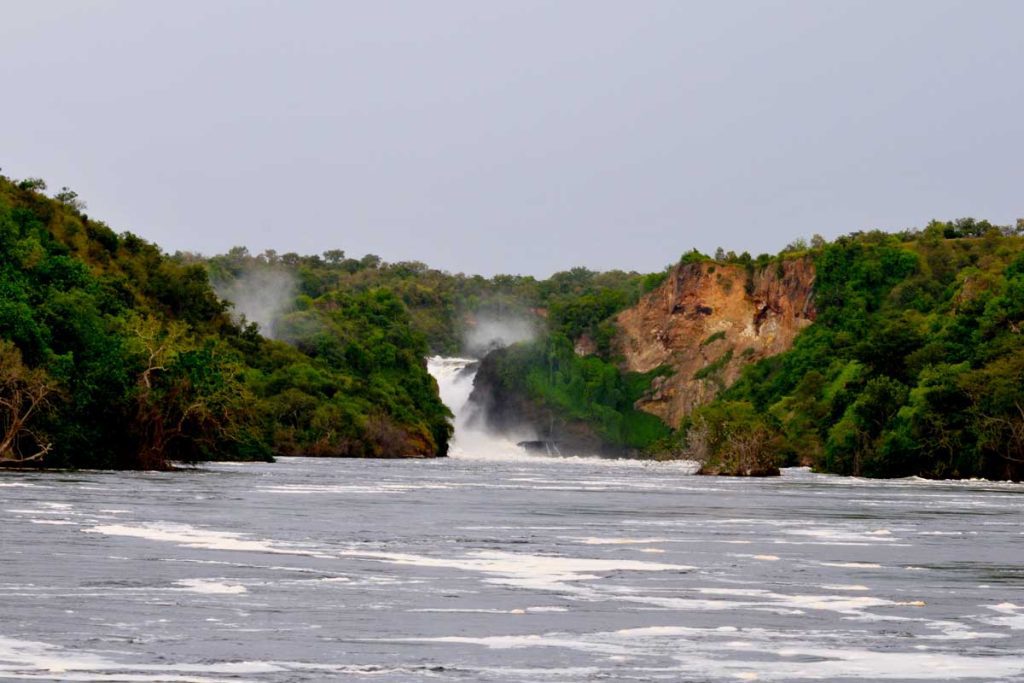 Request a Quote
This 3 Days Murchison Falls National Park Wildlife Safari come highly recommended to any wildlife enthusiast and is one of the most popular short trips in Uganda. It is an escape to the jungles of Murchison Falls National Park, Uganda's largest and oldest park gazated in 1952 and measuring up to 3840SqKms. Murchison Falls National Park is uniquely gifted with a superabundance of wildlife seen commonly marauding the plains, woodlands, the river and its banks. Resident in the park are over 75 mammal species including four of the Big5, 451 bird species, a variety of floral species and the great scenery as well as the spectacular Murchison Falls believed to be the world's strongest waterfalls. All these and much more are what briefly describe Murchison Falls National Park as 'the Summit of adventure'. This 3 Days Murchison Falls National Park Wildlife Safari shall involve Game viewing drives in the savannah grasslands, boat cruise to the falls' bottom, scenic viewing and a lot more. Rhino tracking at Ziwa Sanctuary can be included as an option.
Day 1 – Kampala – Murchison Falls National Park, Top of Murchison Falls tour
The driver guide shall pick you up from the hotel in Kampala / Entebbe at 7:00 am, so endeavour to have your breakfast early enough. You will make a fantastic drive northwards on the Kampala – Gulu highway to Murchison Falls National Park. If interested in Rhino tracking, we can break at Ziwa Rhino Sanctuary before our lunch stop in Masindi town from where we shall be proceeding to the park.
Upon checking into the park, you drive through Budongo Forest straight to the top of the spectacular Murchison Falls. It is a very thrilling and dramatic scene with forward, backward and upward movement of the water that forms a foam like blanket. This is as a result of the whole Nile forcing itself through a tiny gorge that is barely 7 metres wide and sprung 45m down making a loud roar! After this exciting moment, you then proceed to check in at your accommodation and relax away in the evening or take an evening game drive. Dinner and overnight at the lodge.
Lodge Options: Hornbill Safari Lodge – Budget, Pakuba Safari Lodge – Mid range, Paraa Safari Lodge – Luxury.
Day 2 – Early morning Game drive, afternoon Launch cruise to the bottom of the falls.
Early wake up at 6:00 am for a cup of coffee / tea before heading out for the morning Game drive in the northern side of the park. You stand a chance of catching the elusive nocturnal and cats which are so active by this time, for example the Lions, Leopards, Jackals, Hyenas are still hunting. Big game such as the Elephants, Buffaloes, Giraffes, and so many Antelope species are already awake and actively grazing in the Savannah plains. After roughly 4 hours, return to the lodge for full breakfast, refresh and rest.
After lunch set out for a 3-hour Launch Cruise on the Victoria Nile which sets off at Paraa, going upstream to the base of the Murchison Falls and back. This offers an array of wildlife sightings. Crocodiles, Hippos, birds and lizards are a common sight throughout the cruise. Big game such as Buffaloes, Elephants and Antelopes can also be sighted drinking and cooling off the afternoon heat by the river banks. On return you transfer back to your accommodation for dinner and overnight.
Lodge Options: Hornbill Safari Lodge – Budget, Pakuba Safari Lodge – Mid range, Paraa Safari Lodge – Luxury.
Day 3 – Travel back to Kampala
After breakfast, check out of your lodge and the park for a leisurely drive back to Kampala/Entebbe with an en route lunch. You will be dropped off at your hotel or airport in the afternoon or evening. This will be the end of the 3 Days Murchison Falls National Park Wildlife Safari.
Optional Tours:
• Rhino Tracking at Ziwa Sanctuary
• Chimpanzee Tracking in Budongo Forest
• Shoe bill excursion at the Nile Delta
• Sport fishing on the Nile
• Hot air balloon safari.
What to bring:
• Simple walking shoes
• More light than warm clothes since this side of the country is always hot and humid
• Binoculars
• Sunscreen
• Insect repellents.
• Sun glasses.