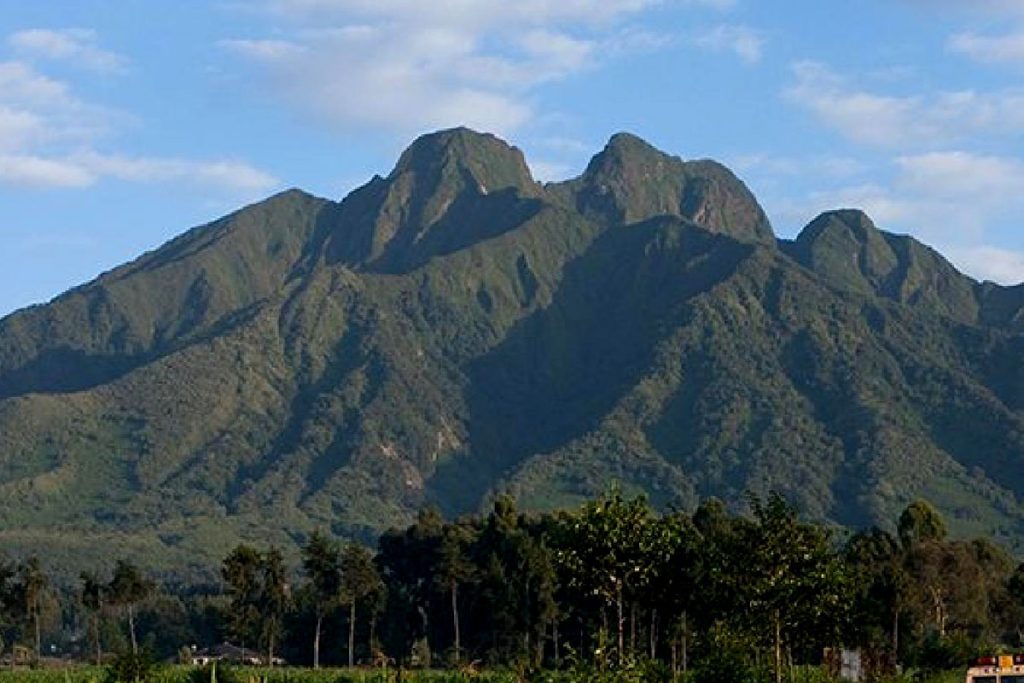 Request a Quote
Reach the highest point in Rwanda and return a rejuvenated you after that good feeling of being away from the rest of the world. It is the highest volcano in Rwanda and the tallest of all the Virunga volcanoes. Part of Mount Karisimbi lies in Rwanda's Volcanoes National Park and in Congo's Virunga National Park. The hike to the summit of Karisimbi takes 2 days which allows some space for acclimatisation and hence makes it doable to even non-seasoned hikers. Karisimbi hike is one of the most rewarding hikes one can ever take though its steep slopes present some difficulty in conquering its summit. Well, it is challenging but quite doable, and also given the fact that you have 2 days for it.
Tour Highlights:
Scenic viewing
Mount Bisoke hike
Kigali city tour
Kigali Genocide Memorial Site
Visit Ibyachwu cultural visit
Virunga Volcano climbing experience
Crater lakes tour.
Day 1 – Kigali city tour, Genocide Memorial site visit, transfer to Volcanoes National Park.
Your tour driver from Jungle Escape Africa can pick you from any place in Kigali city. We can take a drive through this clean city to check on markets, visit the Genocide Memorial site and some important places with in Kigali if you haven't had this opportunity yet. Take an early lunch in Kigali and drive to Musanze in the north. Check into your lodge to unwind after the day's activities and drive or you can go for a cultural experience at Ibyacwu cultural village. Another optional tour activity is for a boat/canoe ride on River Mukungwa for some beautiful views of the country side.
Day 2 – Briefing, Karisimbi hike day 1.
After breakfast, transfer to the park headquarters at Kinigi for briefing and registration which starts at 7.00am. You will drive to the hike starting point which is away from Kinigi and it's where you will find your guides and the armed rangers. On your team, there will have to be a chef and porters who are for hire unlike the guides and rangers who are catered for in the hiking permit fee. You will start off the climb upto about 3,700m above sea level where you are to camp for the night in a mountain shelter. At night, stretch your eyes out to Congo and be treated to the beautiful views of the light that comes from the lava lake atop Mount Nyiragongo.
Day 3 – Ascend to the summit, descend and depart for Kigali.
Rise up so early to start on your ascent to the summit where spectacular views await. With a clear weather, you are to have views of other volcanoes in the Virunga ranges like Nyiragongo, Nyamulagira, Muhabura, Bisoke, the forested areas of Congo, other parts of Volcanoes National Park and the neighbouring Uganda. In the dry season, it will be a snow filled summit. Leave the summit, have breakfast at your camp and start on the descent upto the base where you will find your driver for a departure to Kigali. Drop off anywhere in Kigali or at the airport. End of the 3 day Karisimbi hiking trip in Rwanda.
What to pack for Mount Karisimbi hiking expedition:
Hiking shoes/boots.
Rain gear.
A tent and a sleeping bag.
A chef and porter(s).
Enough (packed) snacks.
Packed lunch for the first day.
Waterproof backpack for your snacks or packed lunch and drinking water.
Sunscreen and insect repellents.
Camera and a pair of binoculars.
Wear hiking trousers and long sleeved tops/shirts to avoid the stinging nettles which can terribly itch at the slightest contact.