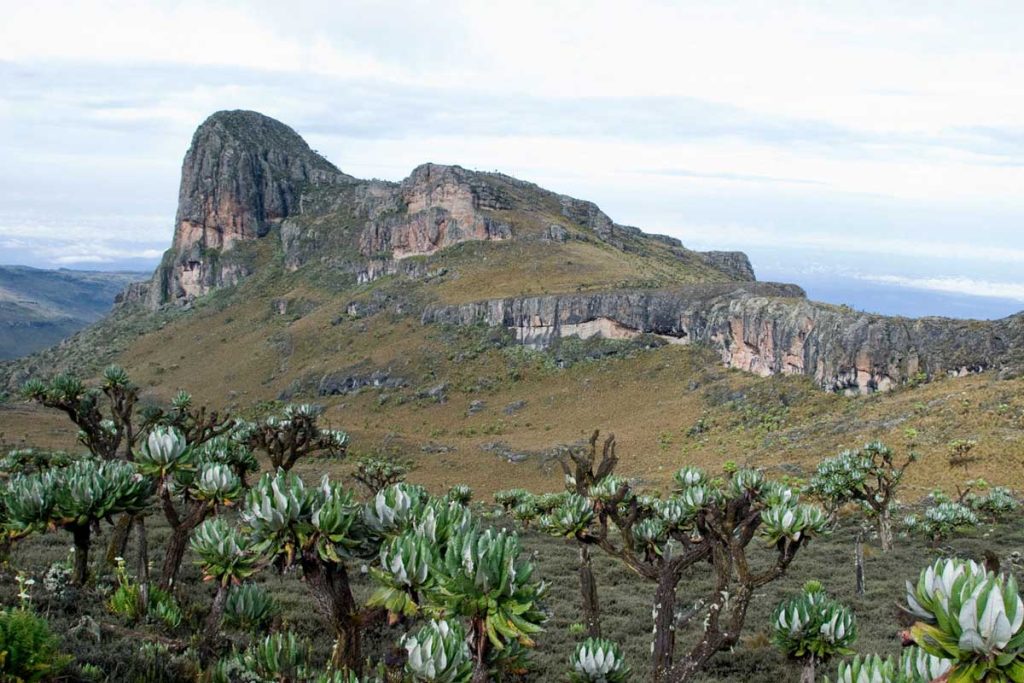 Request a Quote
Mount Elgon National Park: With the largest volcanic base in the world of 4,000km2, stands proud the magnificent Elgon also known as Mountain Masaba, an extinct volcano that is believed to have last erupted 10 million years ago. It is a home to the Bagisu people that are strongly attached to this mountain because they see it as an embodiment of their founding father, "Masaba".
Mount Elgon national park lies in northern eastern part of Uganda and it is the oldest and largest volcanic solitary mountain shared by Uganda and Kenya. Uganda taking the larger share of 1121km2 area coverage while Kenya takes the smaller coverage of 169km2. Wagagai is the largest peak on this mountain at 4321m and it is endowed with a beautiful crater lake that covers an area of 40km2.
Mount Elgon of Uganda was established as a national park in 1992 and the Kenyan park was established earlier in 1968. The activities that can be carried out include hiking to the Caldera lakes, visiting Kapkwai and Khauka caves that were previously used as shelter from enemies and now act as camping sites. Birding can be done with total of 300 bird species in this park, Abseiling, nature walks and cultural encounters with the tribes of Bagisu and Sabiny are among other activities in this park.
There is a lot that is still on discovery in this park with various mammals roaming the lower slopes of this mountain and 2017 ushering in fresh discoveries of different big game in a protected area north of mount Elgon slopes known as Pian Upe sitting on area coverage of 2788km2, making it the second largest protected area after Murchison falls Reserve. Pian Upe is said to be endowed with big game like, Cheetahs, Leopards, Spotted Hyena, Zebras, Buffaloes and so much more. It is now under the management of Mount Elgon Conservation area.
The temperatures in Mount Elgon national park range from 100C-250C with the nights and early mornings taking the colder high end. The best time to visit is in the dry months of June-August and December-February for smoother hiking due to less slippery trails and animals being easier to spot because the vegetation tends to thin out in the drier months of the year.