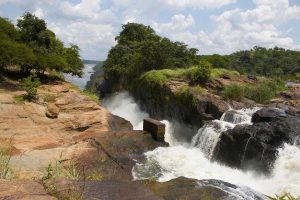 Request a Quote
The 6 Days Kidpeo Valley & Murchison Falls wildlife safari package is an amazing tour which will introduce you to Uganda's largest national park of Murchison and Africa's finest wilderness of Kidepo. Murchison falls national park is home to many wildlife species and the majestic waterfalls, rumored to be the most powerful worldwide. The park boasts of 76 mammal species and 450 bird species inhabited by the savanna grasslands, woodlands, river/wetlands and the tropical forest.
Program for the 6 Days Kidpeo Valley & Murchison Falls wildlife safari
Day 1 – Transfer to Gulu and Rhino tracking.
Gulu is a town in Northern Uganda which provides a break to the would be long journey/drive between Kampala/Entebbe and Kidepo Valley Park. Leave Kampala/Entebbe at 7.00am for your drive to Gulu town. You will have a stop at Ziwa Rhino sanctuary to track the Rhinos after which you will have lunch and later continue with your drive to Gulu via the Karuma bridge. You won't miss out the great view of the Karuma falls plus the baboons and monkeys across the bridge. These baboons act as though they are ushering you into Acholi land with the way they jump over the vehicles across the bridge. You will reach Gulu early evening and check into your hotel. Hotel options: Boma Hotel – Budget, Church hill Hotel – Mid range.
Day 2 – Gulu – Kidepo Valley National Park
We shall leave early after breakfast and drive to Kidepo Valley national park. In this generally flat land, you will drive as you enjoy great views of some hills and the manyattas(homesteads). Upon reaching Kidepo, you will drive through the game trails where you will be spotting some wildlife. You will reach the lodge shortly before lunch, check in, have lunch and rest in the afternoon.
Early evening start the game drive for an opportunity on wildlife scenarios. The cats are mostly active around this time and if lucky, you can witness some hunting scenarios. Expect views of the buffaloes, lions, elephants, leopards, Cheetahs, among others. After those encounters, drive back to your lodge for dinner and the night's rest. Accommodation: Apoka Bandas – Budget, Adere Safari Lodge – Mid range, Apoka Safari Lodge – Luxury.
Day 3 – Morning game drive and hotsprings Tour
In this semi-arid region, endeavour to adjust to an early rise and start the day's activities before it gets so hot. Set out to the jungle at 6.30am after breakfast. Kidepo is one of the wild places that never cease to amaze; some animals are active at night and you will find them disappearing back to their hideouts as the rest are getting up to graze. You can only catch these moments when you hit the game trails early enough. As it gets hotter, you will notice that some animals will be looking for some shade to hide from the scotching sun and this is the time you will also have to drive back to lodge to unwind before/after lunch.
Late in the afternoon, you will drive back to the wilderness to reach out to the hotsprings which are known to attract many animals as they congregate to cool off the day's heat. Other than the hotsprings tour, you are rest assured of more views for animals and birds. Retire to your lodge for dinner and overnight. Accommodation: Apoka Bandas – Budget, Adere Safari Lodge – Mid range, Apoka Safari Lodge – Luxury.
Day 4 – Karamajong community visit and drive to Murchison Falls National Park.
Go out after breakfast to visit the Karamajong communities in the company of a local guide. You can still make surprise visits on the way. Karamajongs are proud to be termed 'uncivilised' for as long as it strengthens the purity of their cultural heritage.
Later leave Karamoja region for Murchison falls National Park. Depending on where you will stay in Murchison falls Park, this drive will take you approximately 6 hours. You will reach the lodge in the evening. Rest before dinner or have a brief evening game drive if staying in Lodges close to the game trails. Accommodation: Parkside Safari Lodge – budget, Pakuba Safari Lodge – Mid range, Chobe Safari Lodge – Luxury.
Day 5 – Game drive and bottom of the falls boat cruise.
Grab a cup of tea/coffee and some snacks, leave the lodge as early as possible to reach the game trails before any other visitor. This increases your chances of seeing as many animals as the wilderness can flaunt you. As part of your checklist, expect elephants, buffaloes, giraffes, Jackson hartebeests, many kobs, lions, hyenas, birds and a lot more. Get back to the lodge for an early lunch before sloping down to Paraa landing site to catch an afternoon boat to the bottom of the falls.
During the 3 nours boat cruise, you will ride over schools of hippos, crocodiles, get closer views of the giant elephants as they come to the water banks to cool off the afternoon heat. Uncountable number of territorial and water birds await you while cruising to and from the bottom of the waterfalls. Later drive back to your lodge for dinner and overnight.
Day 6 – Top of the falls tour and return to Kampala/Entebbe.
You are headed for another spectacular scene this day and it is presumably the highlight of any visit to Murchison falls Park. This will be the top of the falls visit. You will strategically stand at the rocks near the point where the Nile River with all its volume of water squeezes through a narrow gorge to explode into a thunderous roar – the Murchison falls. The view is breath-taking and dramatic. It is always 'hard' to leave this place but the itinerary dictates that you will have to reach Kampala/Entebbe airport that day so you will have no option but to promise yourself another visit to this park once you get a chance of returning to Uganda. Lunch will be on the way and you will be dropped off at your hotel or Entebbe airport in the evening.
End of  your 6 Days Kidpeo Valley & Murchison Falls wildlife safari