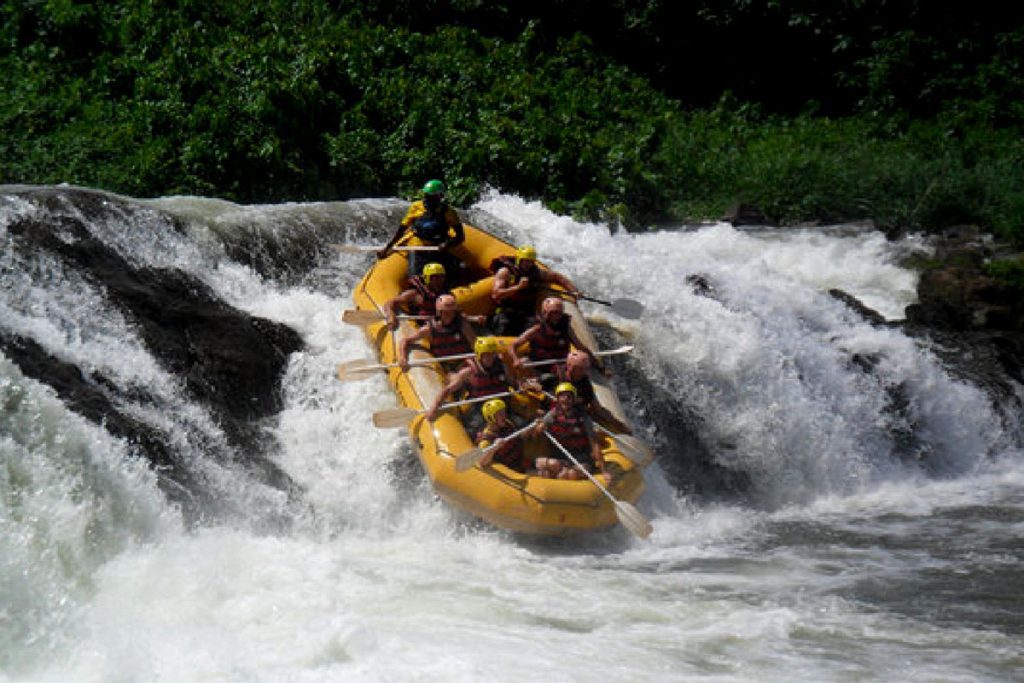 Request a Quote
It is safe to say that this is the most thrilling activity that the little adventure capital of Uganda has to offer, although really, it is not for the timid. So if you're an adrenaline junkie, this is the perfect one day adventure made just for you!
Day 1 – Itinerary in detail 1 Day White Water Rafting on River Nile
Our day will begin with a pick up from Kampala to transfer to the rafting briefing point where you will be briefed before your full day of paddling the waves of the world's longest River. This day is spent creating the most cherished memories as we meet new people and before long, form strong bonds of brotherhood through team work against the merciless fun of the Nile waves.
After several fun moments and some panicky ones, we finally come together for lunch overlooking the extravagant scenery across the Nile River; it's quite the magical sight to take in as we get a break from the paddling and share in the joyous roars of laughter with our teammates at different things in general.
After the lunch break, we embark on our battle with the waves and end the whole day's series of events in a cheerful bubble of joy with a much needed bottle of beer and barbeque to celebrate our day's survival of the Nile River.
With great stories to tell of the world's longest river, R. Nile, we embark on our return journey back back to Kampala.