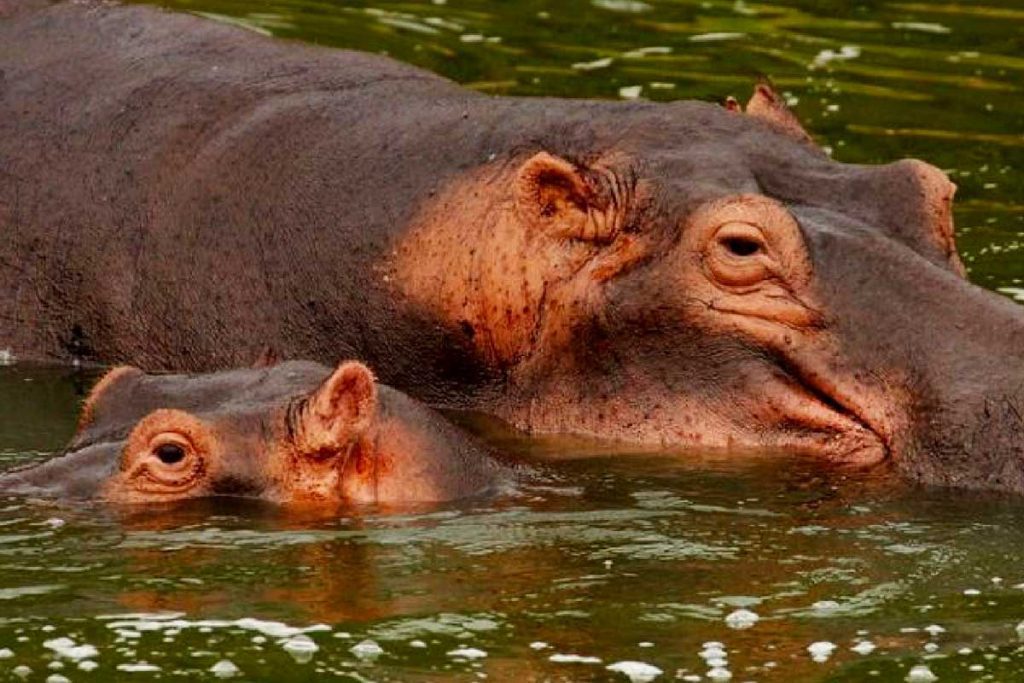 Request a Quote
Named after the Queen mother, Elizabeth II, Queen Elizabeth national park is without a doubt Uganda's most scenic park. Nothing gets better than a stretch of 1,978km2 with such breath taking views of crater lakes and a glimpse of the mountains of the moon in the far off distance.
These 3 days will be the perfect time away from home in allowing you to explore the beauty of Queen Elizabeth with a lot of awesome sightings like man's closest relative the chimpanzees in Kyambura Gorge and the delightful spectrum of numerous bird species at the Kazinga channel.
Day 1 – Drive to Elizabeth National Park
After an early morning breakfast start your journey to Queen Elizabeth National Park in western Uganda. A brief stop will be made at the Uganda Equator for you to take pictures and do some shopping. From this point we press on to Mbarara town for a delicious African Buffet to after which we continue with our journey to Queen Elizabeth. Upon arrival, we check into our booked safari lodge. Later, after a few minutes of relaxation, we will set out for an evening game drive.
Day 2 – Early morning Game Drive, Afternoon Boat Cruise
With a fresh steaming cup of tea or coffee, we set out for an early morning game drive, a great time to catch the early morning risers and perhaps get a chance of spotting lions on their early morning hunt looking for the perfect prey. Return to the lodge for a full breakfast and get some time to freshen up/relax. After lunch, we set out for a thrilling boat cruise on the Kazinga channel , an opportunity to spot the aquatic wildlife and the prolific bird life at Kazinga channel. We will not pass the opportunity for a glimpse of the largest mammal in large numbers in the elephant corridor.
Day 3 – Kyambura Gorge, transfer back to Kampala
After your early morning breakfast, check out of the safari lodge and transfer to Kyambura gorge for a briefing before our encounter with the Chimpanzees. We exit the park after Chimp tracking and transfer back to Kampala.