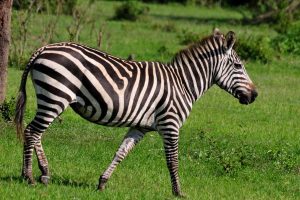 Request a Quote
1 Day Lake Mburo National Park Safari aims at exploring this oasis of tranquility and serenity without an overnight stay. Lake Mburo National Park is nestled in the heart of southwestern Uganda and is the country's smallest savannah national park but with quite a unique array of wildlife.
It is the only park in Uganda that allows you to get an intimate encounter with the beautiful Zebras, Giraffes and the unique antelope species without having to spend a long haul journey on the road. If you are unable to stay at Lake Mburo Park for a night or two, the 1 Day Lake Mburo safari trip is a wonderful taster and experience of Uganda beyond Kampala.
1  Day Lake Mburo National Park Safari program in detail
After breakfast, we set out to south western Uganda with a brief stop at the Uganda Equator for pictures. We continue to Lake Mburo for an afternoon boat cruise and later we will wind our day in a thrilling early evening game drive.
We exit the park and return to Kampala to our place of residence or hotel after a fun filled adventure.