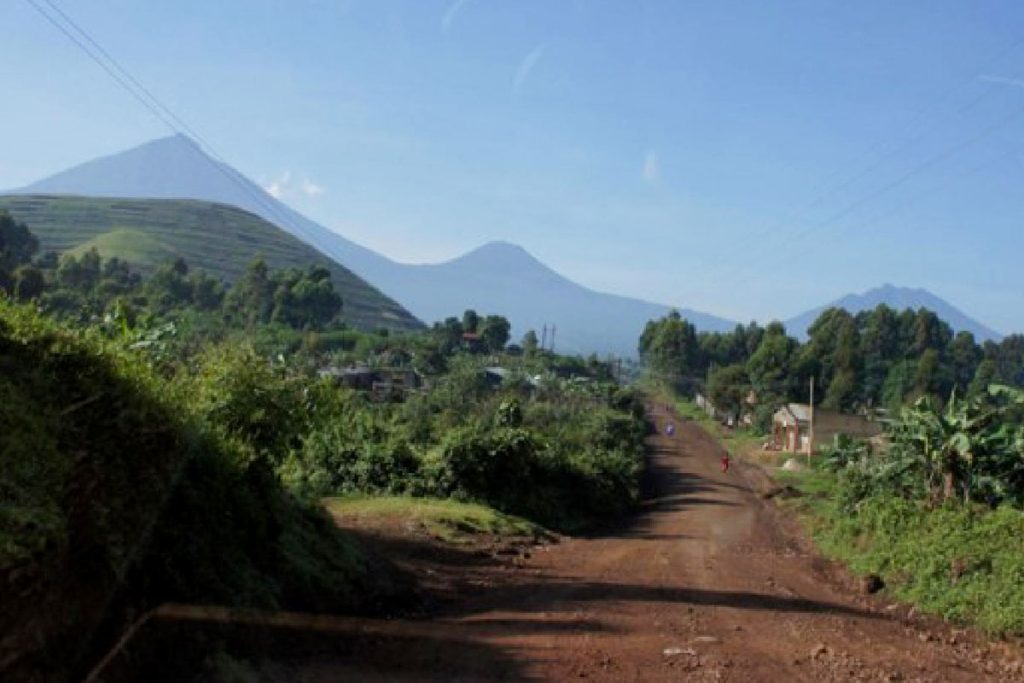 Request a Quote
Mgahinga Gorillas park is located in South Western Uganda and is such a great place to be. This one day trip is arranged for you to have abit of Uganda's smallest wildlife park that hosts 3 of the Virunga Mountain ranges; Muhavura, Gahinga and Sabinyo. Mgahinga Park also hosts other wildlife including the endangered ones like the Mountain Gorillas and Golden monkeys, elephants, buffaloes, duikers, among others. The Gahinga hike is short and an easy one to even inexperienced hikers. This day trip is only feasible for pickups and drop offs in areas with in Kisoro or those close to Mgahinga Gorillas Park.
The day's program;
We shall arrange an early pick up from your hotel with in or near Kisoro and drive to Mgahinga Gorillas Park offices located at Ntebeko. The trek is always preceded with a briefing for guidance on some of the expectations for the Mount Gahinga Hiking experience. Get hold of your walking sticks and follow the rangers and guides who are to lead you through this exciting hike. You can hire porters to help you during the hike – carrying your packed lunch boxes and offering a push/pull through hard-to-navigate areas. Expect to return to the base/starting point in the evening and get dropped back to your hotel.
Note:
There is flexibility in this 1 day trip. It can be redirected for the Sabinyo or Muhavura hike.
Please be aware of our readiness to gladly organise for you a full package for a day trip to any of the 3 volcanoes at any time. Therefore, when the urge to climb any of the 3 volcanoes(Gahinga, Sabinyo and Muhavura) develops when already in Kisoro, contact our reservations team for further guidance.
Packing list for Mount Gahinga Volcano Hike:
You are required to have good hiking shoes/boots, rain ponco, back pack, head cap, sun glasses. Carry a camera with you, Wear long pants and long sleeves.
How to get to Kisoro – how to reach Mgahinga Gorillas Park
For this 1 day trip, you are required to reach Kisoro/Mgahinga Gorillas Park a day before. You can hire a private car or use public bus transport from Kigali in Rwanda or Kampala in Uganda. It is 4 hours on the road from Kigali to Kisoro and 8 or 10 from Kampala/Entebbe. It is 13km From Kisoro town to Mgahinga Park offices at Ntebeko on a bumpy road.
Scheduled and charter flights from Entebbe or Kajjansi to Kisoro are available if you find the drive by road to be long to bear with.
Day 1 – Detailed program for a day hike of Mount Gahinga in Mgahinga Gorillas Park.
Pick up can be in any place or hotel/lodge in Kisoro. With your packed lunch and other essential hiking items, drive to Mgahinga Park offices for briefing. The briefing starts at 7.30am and it is to prepare you for the hike you are yet to embark on. A lot of information about this volcano and the park is shared during this early morning briefing session. You are provided with walking sticks and the trek starts at 8.00am. The whole trek to and from the summit will take you some 6 hours. Upon return, your driver will be waiting to take you back to your hotel/lodge and that will be the end of this exciting Mount Gahinga hike.